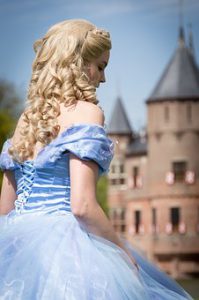 If the little girl in your life is a Disney fan, then she will love these Disney Games for Girls that you can purchase with ease online. If you want to find out more or see reviews on the following Disney games for girls, simply click on the blue title or on the picture of the product.
If you know a Frozen fan, this is the perfect gift for them.
This high-quality toy is for children of all ages over three and is made using safe materials.
It is a pop-up gameboard with a pop-up ice palace.
You can choose to play as either Anna, Elsa or Olaf.
Ideal game for girls. It features a  3-D Mountain with an Ice Castle. There are exciting challenges along the way. Connect with other pop -up magic game boards which are sold separately for even more fun.
This is one Disney game for girls that is great for improving memory and concentration skills while having fun.
It's the classic memory match game made even more entertaining with everyone's favourite Disney Princess characters

Flip cards over, two at a time, to make a match. Make the most matching pairs, and you win the game!

No reading required to play

Includes 36 picture cards and instructions.

2-4 Players, ages 3 and up
Makeup dressing table for little girls with sound and light.

Little girls will be in heaven, with their own little makeup table with accessories.

She will spend hours pretending to dry her air and brush it, do pretend nail polish and use her fake lipsticks.

Put on her jewellery and keep special things in her drawer.

Now she can be just like Mommy!
Mix, match and make cupcakes in time for the party.
This is one of those Disney games for girls that is great for both physical dexterity and 

creative expression.

It also teaches turn-taking and playing together,

Product Includes 10 Enchanted Cupcakes, 30 Cupcake Cards, 10 Tiles, 1 Sand Timer, and Game Rules Manual
Each cupcake is uniquely designed to match one of the Disney Princesses, but with all the interchangeable cupcake parts, there is loads of room for creativity.
You can play as your favourite Disney Princess.

Buy up Disney Princess properties.

Includes gameboard, 4 Disney Princess tokens, 64 cardboard Princess markers (16 for each), 8 cardboard special tokens, 16 Chance cards, money pack, 2 dice, and game guide

2 to 4 players can enjoy this Disney game.
Kids can enjoy purchasing properties like Mulan's Shan-Yu School, Jasmine's Magic Carpet Ride, Merida's Archery Lessons, and other Disney Princess properties. When all properties are bought, the player with the most owned properties wins! If there is a tie, then the player with the most money will take the crown!
Other Disney Games for Girls Ideas
Looking for some DIY games to keep the kids busy. You could also use these ideas at a girls Disney Birthday Party.
Disney Games for Girls Idea 1:
Find a picture of Minnie Mouse and print it. Make some beautiful bows out of paper or cardstock and let the children colour them in.
Put some Pratley putty on the back of each bow.
Blindfold the children and let them pin the bow on Minnie Mouse aiming to get the bow between her ears on the top of her head. (Similar to pin the tail on the Donkey)
Disney Games For Girls Idea 2:
Girls love to dress up.
A trunk of dress-up clothes is ideal and the girls can try and look like Disney Princesses, even doing each other's hair and makeup.
If you don't have the dress up clothes, try designing your own outfits out of refuge bags. You will be amazed at what they come up with.
Disney Games For Girls Idea 3:
Purchase some Disney scrapbooking supplies and let the girls create a scrapbook page with their photo's next to the Disney Princess of their choice.
If you cannot find the relevant Disney Princess, don't forget there is the internet, with thousands of downloads that you can print out.