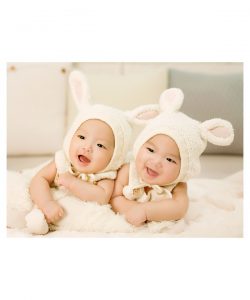 Because Disney Land and Disney World are places for the entire family, there are, of course, Disney World Baby Care Centers available at all the resorts.
The Disney Group have once again thought of everything and outdone themselves
Disney World Baby Care Centers
At Disney World, there are Disney World Baby Care Centers in all of the 4 main parks.
There are several Disney Characters present in the baby care centers and their purpose is to not only amuse your baby but also help you to attend to all your baby's needs.
Here is why the Disney World Baby Care Centers are different from the rest
The area has rockers where you can rock your baby and breastfeed.
No men are allowed in this room, but they can go into all the other rooms in the baby center.
There are baby changing tables available and the entire venue is kept spotlessly clean and comfortable.
There are even small toilets for those children who are being potty trained.
You will be able to warm your baby's milk or even clean your bottles if necessary.Emergency baby supplies are available, and diapers cost about a dollar each.
There are different types of formula and baby food, although the selections are somewhat limited.
There is a kitchen with a sink, Fridge, and Microwave.
A child who becomes separated from his or her parents while in the park will be escorted by a Cast Member to the Baby Care Center. Once there, the child will be looked after until the parent comes to claim the child.
This is just another way that the Disney Group keeps their customers happy and attend to the needs of each and every guest, no matter how small they are.