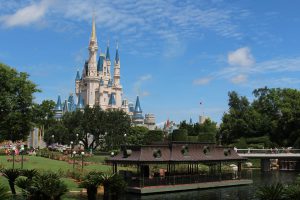 Come and enjoy the magic of Orlando Disney World in Florida.
I have yet to go, but I have interviewed many people who have and they all said Orlando Disney World was so worth it. The only complaint anyone gave was the crowds, the cost, and the heat, but other than that – Magical.
All the above factors can be avoided, and one can choose to go at a quieter or cooler time of the year. You can also save thousands with a bit of careful planning.
I plan on going there in 20234, depending obviously on the exchange rate. I have bought this handy ebook which will save me thousands when I do go.
A Bit About Orlando And Florida
Orlando Disney World is a very popular holiday destination for both kids and adults of all ages.
If you don't have a lot of holiday time Orlando Disney World is a great mini getaway, as there are seven unique tourist attractions to visit. You can purchase a Disney multi-day pass online or at any primary entrance to the park, as you are going to need a couple of days at least to make it worth your while.
Florida makes an ideal holiday destination and it is known as America's Sunshine State.
Starting with its warm and temperate climate, clear blue water, tropical coral islands, nature reserves, world-famous beaches, theme parks and the Kennedy Space Centre, Florida provides amusement for the entire family.
Orlando turned into one of the top vacation locations in all of the United States in 1971 when Disney World opened its gates. This entertainment mecca is world-famous as the home of Disney World ®, but even without Disney, Orlando would still be a wonderful place to have a holiday.
SeaWorld, Cypress Gardens, and Universal Studios are simply a few of the destinations. Orlando takes pride in the Walt Disney Resort that covers more than 47 miles and is home not just to one, but to numerous Disney Resorts.
A vacation in Orlando is something special for many reasons, not just the surrounding theme parks. The Orlando Science Center and the Orlando Museum of Art will offer you interesting findings on the Mayan civilization.
If you wish to discover a Florida Gem, you need to visit the Ocala National Forest. This is a delightful nature reserve with a number of natural springs and lakes. It also has wonderful hiking trails, canoeing, swimming, and fishing. Take a visit to the heaven Spring State Park which, for centuries, was home to the Timucuan Indians.
Another place not to miss is the Manatee's Home at the Merritt Island National Wildlife Refuge where migrating birds stop on their way to and from South America.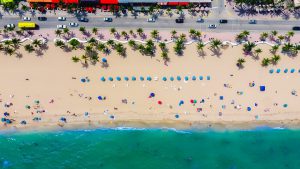 Palm Beach and Miami Beach are probably the most well-known beaches on the Atlantic 'Gold Coast.' The golden beaches with the warm and clear sea make these shorelines perfect for the entire family.
What Parks Are Available In Orlando Disney World?
The family of Disney Resorts that jointly make up Orlando's Walt Disney World includes the Magic Kingdom, the Epcot Center, the Disney-MGM Studios, and Disney's Animal Kingdom.
The most popular attractions at Walt Disney Resort include:
Magic Kingdom
Hollywood Studios
Epcot Center
Blizzard Beach
Typhoon Lagoon
Pleasure Island
River Country
Discovery Island
There is also a choice of hotels and spas to visit.
If you want to find out more about Orlando Disney World, try visiting www.disneyworld.disney.go.com.
Here you will find prices, park hours, information about the wonderful parks complete with fun-filled entertainment programs, as well as shopping destinations, recreational activities, and what is happening at night.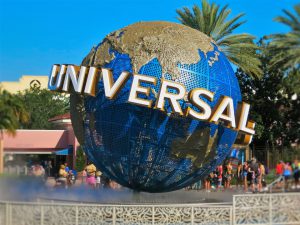 TripAdvisor.com is another website to try that uses evaluations of Orlando Disney World and the non-stop nightlife.
If you want to find out how to get discounts for your trip, click here.
Orlando Disney World has something for everyone, no matter what your age, so start preparing your family trip and rack up some magical memories of a lifetime as soon as you can.
At Universal Studios you can live out your dream of becoming a film star. The studios are a combination of a working motion picture studio and an amusement park.
Sea World's Wild Artic will lead you through the world of polar bears and beluga whales.
Disney-MGM Studios' Twilight Zone includes a 13-storey plunge in the Tower of Terror.
Science and the spirit of exploration is the name of the video game at Disney's Epcot. Popular tourist attractions here include: "Mission Space", "Test Track", and "Turtle Talk with Crush". This is a great place to take the kids to fuel their interest and childlike interest for the mysteries of science.
Walt Disney World features an incredible two water parks, four mini-golf courses, a shopping area but most interesting of all for the kids, and 4 amusement parks. This family-orientated World is a kid's dream come true.
Here is a brief rundown of why:
Magic Kingdom
Set in an incredible 107 acres, the Magic Kingdom is split into seven different lands, which include Main Street USA, Fantasyland, Tomorrowland, Liberty Square, Adventureland, Frontierland, and Mickey's Toontown Fair. A truly great variety of entertainment for the kids, which is based on the initial Disney Land Park.
Epcot
Epcot Park is split into 2 areas, Future World and World Showcase. The Future world includes numerous areas committed to energy, area, environment, creativity, technology, and the automobile industry.
The World Showcase represents 11 different countries, offering the children a view of different foods, home entertainment and aspects of life in other countries. Although this is educational, it is also enjoyable at the same time.
Disney-MGM Studios
This is perhaps the supreme dream for the kids, a movie-themed program park where they have every possibility of running into their favourite Disney characters. Bring refreshments, as you will be spending a lot of time here.
Animal Kingdom
An intriguing mix of conventional Zoo, together with a couple of amazing flights. There are a variety of highlights to the Animal Kingdom, but the Jeep Safari is an absolute must so I hear.
Thrill Rides In Orlando Disney World
Over 50 million people visit Disney World each year to have a taste of the magic and to sample the thrilling rides the park has to offer.
Here are just a few of the many rides you can do.
In the Magic Kingdom, you can take a narrated riverboat cruise into the jungle where you get to meet audio-animatronic hippopotami, elephants, and lions. You will travel the rivers of 4 continents and will come across unique animals in both ancient ruins and jungle settings.
While still feeling daring, make a beeline to the Pirates of the Caribbean theme park for one of the most popular thrill rides for tourists in Orlando Disney World. The Pirates of the Caribbean has amused millions of visitors on an exhilarating adventure through dark, mystical caverns and caves where 'dead men tell no tales'.
There is a nine-minute flight, starring a cast of rascals. Have a rollicking boat flight to a Caribbean port under siege by a flamboyant band of pirates.
After your escape from the pirates, you might want to skyrocket into the sky on the Magic Carpets with Aladdin. Set in a world of flying carpets, genies and magic lights, visitors will be sent flying on an Arabian-themed experience with a young Aladdin.
We get down to earth or rather into the earth next at the Big Thunder Mountain Railroad trip in Frontierland. Take this thrilling roller-coaster trip through the gorges and caverns of a deserted gold mine, on a runaway mine train. Dive through the 179-foot-high red stone mountain and on to Tumbleweed, a flooded mining town in the Wild West.
Next to the Big Thunder Railroad trip is the Slash Mountain trip. Be prepared for a heart-stopping ending here.
Splash Mountain stars a cast of 68 Audio-Animatronics characters. This is among the largest groups of animated figures ever put together in a Walt Disney World tourist attraction. To start the 11-minute experience ride, visitors will need to climb on board an eight-person flume log to travel the canals of a flooded mountain.
It culminates when visitors, tucked into their flume logs, plunge over the top of a steep spillway, zooming from the mountaintop to a briar-covered pond five stories below. Well, this is a Splash trip as its name warns.
There are so many more rides in Orlando Disney World and to explain them in words will be doing an injustice to so many of them.