Why So Much About Disney And Disney World?
My name is Michel Maling, and looking at this site you might wonder why it has so many Disney-related posts and articles on it.
Well since I was young, I have always wanted to visit Disney World, but life has gotten in the way, but finally, I know at the end of 2024, I will be making my dream a reality. At the same time, I hope to be making memories with my daughter who will just have finished matric by then.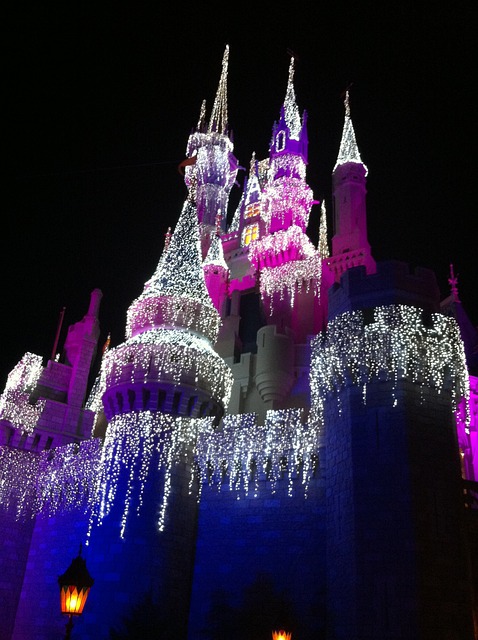 Embarking on a Magical Adventure:
Exploring Disney World – A Dream Come True
In a world full of enchantment and wonder, there is a place that captures the hearts of millions – Disney World. For as long as I can remember, I have yearned to visit this magical realm. The sheer excitement and anticipation surrounding this dream are indescribable.
Join me on a journey as I delve into why I've always yearned to visit Disney World and explore the unforgettable experiences that await.
Childhood Dreams Unveiled:
The first time I laid eyes on Disney World (mainly in pictures and more recently on YouTube), it felt like a dream come true. The enchanting tales and beloved characters that have shaped my childhood have all converged into one extraordinary place.
A World of Imagination:
Disney World offers a unique opportunity to escape reality and immerse oneself in a realm where imagination knows no bounds. From magical castles to whimsical rides, every corner promises a new adventure.
Captivating Theme Parks:
Explore the four captivating theme parks – Magic Kingdom, Epcot, Disney's Hollywood Studios, and Disney's Animal Kingdom. Each park has its own charm, attractions, and surprises, ensuring a variety of experiences for everyone.
Discovering the Magic
Unforgettable Experiences:
Meeting Beloved Characters:
The chance to meet beloved Disney characters face-to-face is an experience that brings joy to both children and adults alike. From Mickey Mouse to Cinderella to Aladdin, these encounters create lasting memories.
Immersive Attractions:
Disney World is renowned for its breathtaking attractions that transport visitors into the heart of beloved stories. From Space Mountain to Pirates of the Caribbean, the thrills and immersive experiences are unparalleled.
Spectacular Parades and Fireworks:
Witnessing the grandeur of Disney parades and fireworks displays is an awe-inspiring sight. The meticulous attention to detail, vibrant costumes, and dazzling pyrotechnics create an atmosphere of pure magic.
Exploring the Disney World Parks:
Magic Kingdom:
Step into the iconic Cinderella Castle and explore the heart of Disney World, where fairy tales come to life. From classic attractions like It's a Small World to the thrilling adventure of Pirates of the Caribbean, Magic Kingdom is a place of timeless wonder.
Epcot:
Embark on a global journey within Epcot's World Showcase, where cultures from around the world converge. Discover technological innovations in Future World and indulge in delectable cuisine from various countries.
Disney's Hollywood Studios:
Enter the world of lights, cameras, and action as Hollywood comes alive. From the spectacular Star Wars: Galaxy's Edge to the thrilling Twilight Zone Tower of Terror, this park is a haven for movie enthusiasts.

Disney's Animal Kingdom:
Immerse yourself in the wonders of the animal kingdom as you traverse through exotic lands. Encounter breathtaking wildlife and embark on thrilling adventures like Expedition Everest and Kilimanjaro Safaris.
Conclusion:
In a world where dreams have no boundaries, Disney World offers an escape that transcends reality. The allure of this magical realm, combined with the opportunity to meet beloved characters, explore captivating attractions, and witness breathtaking parades, makes it a destination like no other. The excitement that engulfs me as I plan my visit to Disney World is immeasurable. It is a place where the ordinary becomes extraordinary, and dreams truly do come true. So, come along, and let's embark on this enchanting journey together – a journey filled with endless laughter, joy, and memories that will last a lifetime.