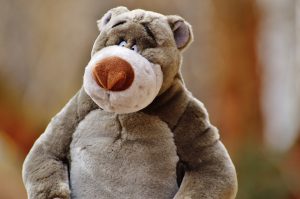 Who doesn't love Disney Plush Toys?
Now collectors don't have to run around looking for Disney plush toys anymore because they are readily available to purchase online. The variety is astounding and you can get just about any Disney character that your heart desires.
This post does contain affiliate links, but that does not make a difference to the price that you will be paying for your Disney Plush Toys.
Disney Plush Toys You Will Love
Don't you just love this Pluto Disney plush toy?
Embroidered details.

Furry textured fabric.

Soft floppy ears.

"Genuine, Original, Authentic Disney Store" patch.

Great quality and it also washes well.
This is one of the Disney plush toys that makes a great gift for boys.
Meet Sulley, the monster from the Disney film Monsters.
He is 15 " big and made of polyester. Super soft and just the right size for a cuddle.
This Donald Duck Disney Plush Toy is a genuine, original, authentic Disney Store toy. It has detailed plush sculpturing with embroidered features and a Faux 'feather' tuft.

You can grab a Goofy too for your collection.
Donald Duck is 17 inches tall and Goofy is 20 inches tall.
Pluto however is 8 inches tall.
I hope that you have enjoyed my selection of Disney Plush Toys. If you don't find your character here, simply click on one of them, as there are many more where these ones come from.