I fell in love with Disneys The Little Mermaid from the very first time that I watched it way back in 1990. I am not sure whether it was the magical songs or the feel-good story line that did it for me, but here is some history and things that I am sure you didn't know about Disney's The Little Mermaid Movie.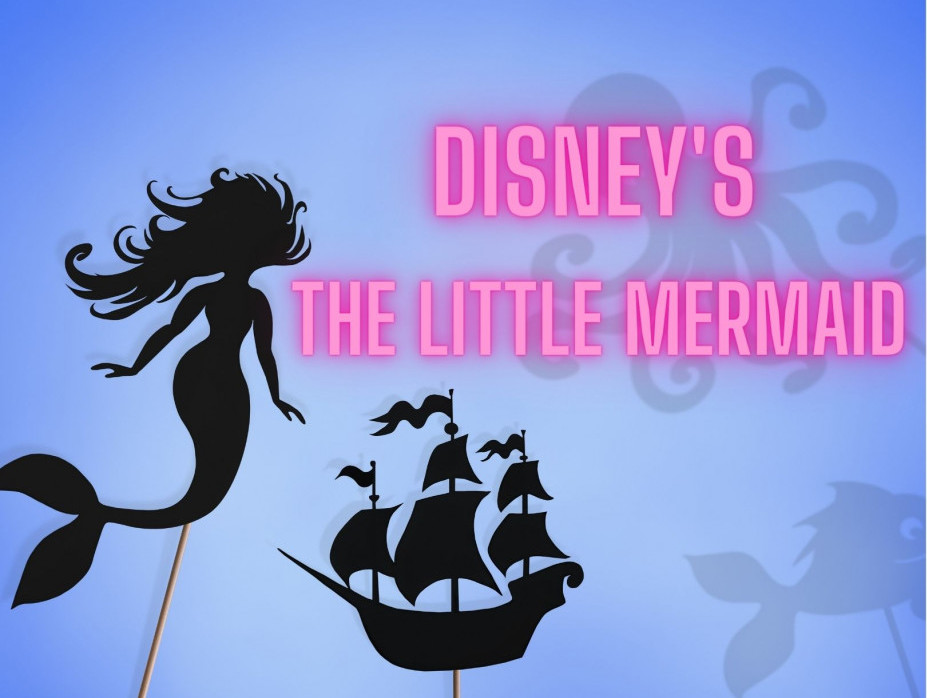 Disney's The Little Mermaid is an American animated musical fantasy that was released in 1989. It was produced by Walt Disney Feature Animation and Walt Disney Pictures and is still popular to this day. Every child I ask knows who Ariel is.
The Little Mermaid was the 28th Disney animated feature film. It is based on the Danish fairy tail from 1837 that was written by Hans Christian Andersen. The Disney version of this story is far more romantic than the original tale, which as I recall had rather a depressing ending.
The film was directed and written by Ron Clements and John Musker. It was produced by John Musker and Howard Ashman, who also wrote the film's songs along with Alan Menken.
The voices you hear in the film are those of Jodi Benson, Christopher Barnes, Samuel Write, Pat Carroll, Jason Marin, Kenneth Mars and Buddy Hackett.
Walt Disney originally planned to put the story in a package film that contained Andersen's stories, but then scrapped the project in 1985 while working on The Great Mouse Detective.
Clements and Musker decided to adapt the fairy tail and proposed it to Disney's Studio Chairman Jeffrey Katzenberg. Their request was declined at first as it had too many similarities to the Splash sequel, but then it was approved and they brought in Ashman and Menken. There was also the worry that the film would only appeal to a female audience, but then it was realized that this film could become a Disney Blockbuster hit.
Disney's The Little Mermaid was released on the 17th of November 1989 to critical acclaim, and the film earned praise for the animation, characters and music. It garnered $84 million at the domestic box office during its initial release and additional $235 million in total lifetime gross worldwide. The release also marked the start of the era known as the Disney Renaissance, and it won two academy awards for best original score and best original song (Under the Sea).
What Is Disneys The Little Mermaid About?
The story revolves around 16 year old Ariel (one of the official Disney Princesses) who is a mermaid who dreams of becoming human and having legs instead of a tail. She collects human artifacts in her grotto and ignores the warnings of her father King Triton who is the ruler of Atlantica, that contact between humans and merpeople is forbidden.
One evening Ariel, her fish friend Flounder and Sebastian, who is her fathers adviser, travel to the ocean surface to watch a birthday celebration for Prince Eric. She falls in love with Eric after watching him for a while, which leads her into a devil's pact with a witch named Ursula. She lets her become human in exchange for her voice.
When a sudden and violent storm arrives and wrecks the ship, Ariel rescues Eric and brings him to shore. She sings to him and leaves as he regains consciousness to avoid being discovered. Eric is fascinated by the memory of her voice and vows to find the girl who saved and sang to him.
Triton sees the change in his daughters behavior and questions Sebastian. He is outraged and goes to Ariel's grotto and destroys her collection of artifacts. After he leaves two eels – Flotsam and Jetsam convince Ariel to visit Ursula the sea witch.
Ursula makes a deal with Ariel promising to transform her into a human for three days in exchange for her voice, which Ursula puts in a nautilus shell.
The spell will only be broken if Ariel gets Eric to kiss her. Then she will remain a human forever. Otherwise, she will become a mermaid again and belong to Ursula.
She is given her human legs and taken to the surface by Flounder and Sebastian where Eric finds her on the beach and takes her to his castle. He is unaware she is the one who rescued him earlier.
Ariel spends time with Eric, and at the end of the second day, they almost kiss but are thwarted by Flotsam and Jetsam. Ursula is furious at Ariel's close success, so she disguises herself as a beautiful young woman named Vanessa and appears onshore singing with Ariel's voice. Eric recognizes the song and, in her disguise Ursula casts a hypnotic enchantment on Eric to make him forget about Ariel.
Scuttle the seagull and a friend of Ariel's discovers the true identity and informs Ariel who pursues the wedding barge. Sebastian informs Triton, and Scuttle disrupts the wedding with the help of various sea animals.
In the ensuing chaos, the nautilus shell around Ursula's neck is destroyed, restoring Ariel's voice and breaking the spell over Eric.
Realizing that Ariel is the girl who saved his life, Eric rushes to kiss her, but the sun sets and Ariel transforms back into a mermaid and Vanessa transforms back into Ursula. Ursula kidnaps Ariel, but Triton confronts her and demands her release, but the deal is undoable.
Triton then agrees to take Ariel place as Ursula's prisoner giving up his trident. Ursula declares herself as Queen of the seven seas, but before she can use the trident, Erick intervenes with a harpoon. Ursula attempts to kill Eric, but Ariel intervenes and Ursula kills Flotsam and Jetsam by mistake.
In anger she uses to trident to grow to a monstrous size and towers over Ariel and Eric as they reunite. She gains full control of the entire ocean and creates a storm.
Just as Ursula is about to kill Ariel, Eric commandeers a wrecked ship and kills Ursula by impaling her with its splintered bowsprit.
Now that Ursula is dead, Triton and the other polyps in Ursula's garden revert to their original forms. Triton realizes that his daughter truly loves Eric, so he changes her from a mermaid into a human permanently and approves her marriage to Eric.
Other Interesting Facts You Didn't Know About Disney's The Little Mermaid
The beautiful voice of Ariel is done by Jodi Benson. She is also the voice behind Vanessa.
King Triton is Prejudiced towards all humans.
Georges de la Tour's 1640 painting Magdalene with the smoking flame is shown in this film.
Disneys The Little Mermaid was originally planned as part of one of Walt Disney's proposed film package featuring vignettes of Hans Christian Andersen tales.
More money and resources were dedicated to The Little Mermaid than any other Disney animated film in decades.
The underwater setting needed the most special effects animation for a Disney animated feature since Fantasia in 1940.
Over a million bubbles were drawn for the film.
Disneys The Little Mermaid was the last Disney film to use the traditional hand-pained cel method of animation. The next film which was The Rescuers Down Under used a digital method of coloring and combining scanned drawings which would eliminate the need for cels.
The design of Ursula was based on a drag performer Divine.
Bea Arthur from The Golden Girls was supposed to be the voice of Ursula, but she turned the part down.
Jim Carrey auditioned for the part of Eric, but wasn't successful.
The song Part of your World was nearly cut from the film when it was tested on Children and they didn't seem to like it.
During its original 1989 theatrical release, The Little Mermaid earned $84.4 million at the North American box office, earning 64% more than Oliver & Company and becoming the animated film with the highest gross from its initial run. The film also drew $123 million in box office earnings outside the United States and Canada between both releases, resulting in a total international box office figure of $235 million.
In April 2008, which was 19 years after the film's initial release in 1989, Yahoo! users voted The Little Mermaid as No. 14 on the top 30 animated films of all time.
In January 1990, The Little Mermaid earned three Academy Award nominations, making it the first Disney animated film to earn an Academy Award nomination since The Rescuers in 1977.
In January 1990, The Little Mermaid earned three Academy Award nominations, making it the first Disney animated film to earn an Academy Award nomination since The Rescuers in 1977.
The Soundtrack album also earned to Grammy Awards at the 33rd Grammy's in 1991, Best Album for Children and Best Song written specifically for a motion picture.
There is a sequel titled The Little Mermaid II – Return to the Sea which was released on the 19th of September 2000. This film is about Ariel's daughter Melody who longs to be a part of the ocean world. There is also a prequel titled The Little Mermaid – Ariel's Beginning that was released on the 26th of August 2008. This story is set before the events of the original film in which King Triton has banned music from Atlantica.
An animated series based on the film premiered in late 1992 on CBS following Ariel's adventures before the events of the film. There are 31 episodes in the series.
Ariel, Flounder, Sebastian, King Triton, Ursula, Prince Eric, Scuttle, Grimsby and Chef Louie appear as guests in House of Mouse.
There is a dark ride based on the film called Ariel's Undersea Adventure at Disneyland Resort and Magic Kingdom at Walt Disney World.
Ariel is also a meet and greet character appearing at Disney Theme Parks around the world.
Ariel and some of the other Disney Princesses make guest appearances in the 2018 film Ralph Breaks The Internet.
There is a live film of The Little Mermaid coming out in 2023.
Hope you enjoyed reading all about Disneys The Little Mermaid.