Everybody in the world knows the brand Walt Disney, but does anybody know how the magic all started with Walt Disney the man.
Here is a brief bit of history about the life and the times of Walt Disney the man. I find it fascinating just how much he accomplished in his lifetime, and his legacy still lives on.
Walt Disney The Man (1901 – 1966)
Walter Elias Disney was born on the 5th of December 1901 in Hermosa, Illinois.
He and his brother Roy co-founded Walt Disney Productions, which became one of the best-known motion picture productions companies in the world.
Walt Disney was known as an American motion-picture and television producer and showman, famous as a pioneer of cartoon films. As the creator and founder of Disneyland and Walt Disney World.  He was also the creator of the most famous cartoon character in the world – Mickey Mouse.
Walt Disney the man won 22 Academy Awards during his lifetime.
Walt Disney's Early Life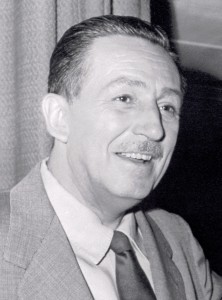 Walt's father was an Irish-Canadian by the name of Elias Disney. His mother was Flora Call Disney, who was German-American.
He was one of five children – four boys and a girl.
In the fall of 1909, Walt attended the new Park School of Marceline. He and his younger sister Ruth started school together. Before that, he had no formal schooling. 
Most of his early childhood was spent in Marceline, Missouri, where he began drawing, painting, and selling pictures to the neighbors and friends of the family. Imagine how much those pictures must be worth today.
The Disney's remained in Marceline for four years, until having to sell their farm on the 28th of November 1910. At that time, Walt's elder brothers Herbert and Ray had been fed up with the constant work and little or no spending money, and they had run away in 1906. 
The family moved to Kansas City in 1911, where Walt and Ruth attended the Benton Grammar School which was close to his new home. Disney had completed the second grade at Marceline but had to repeat the grade at Kansas City.
At school, he met Walter Pfeiffer, who came from a family of theater lovers and introduced Walt to the world of vaudeville and motion pictures. Before long, Walt was spending more time at the Pfeiffers' than at home, as well as attending Saturday courses at the Kansas City Art Institute.
On the 1st of July 1911, Elias purchased a newspaper delivery route for The Kansas City Star. Roy and Walt were put to work delivering the newspapers.
The Disneys delivered the morning and evening newspapers to about 1300 customers a day, and the company grew with time. Walt woke up at 4:30 in the morning and worked delivering newspapers until the school bell rang. He resumed working the paper trail at 4:00 in the afternoon and then continued until supper time. He found the work extremely tiring and often received poor grades as he often dozed off in class. He continued his paper routine for more than six years.
In  Kansas City, Disney got his passion for trains. His uncle, Mike Martin was a train engineer, and later Disney would work a summer job with the railroad selling newspapers and snacks to the travelers.
He pursued his art career, by studying art and photography by going to McKinley High School in Chicago.
Walt loved nature and wildlife, as well as family and community. Though his father could be quite stern, and often there was little money, Walt was encouraged by his mother, and older brother, Roy to pursue his talents.
Adulthood
In 1918 Walt Disney attempted to enlist for military service.  He was rejected as he was only sixteen at the time.
Instead, he joined the Red Cross and was sent overseas to France.  There he spent the year driving the ambulance and chauffeuring Red Cross Officials.  His ambulance was covered with Disney Cartoons.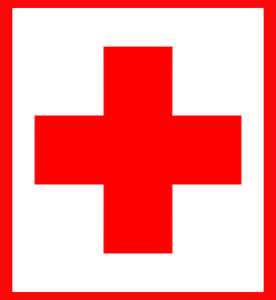 Once Walt got back from his year in France, he pursued a career in commercial art.  He started a small company called Laugh-O-Grams, but it went bankrupt. With twenty dollars and a suitcase, Walt Disney then headed to Hollywood to start fresh.
Walt Disney the man became a recognized Hollywood figure after making a success of his Alice Comedies.
On the 13th of July 1925, Walt married one of his first employees – Lillian Bounds. They had two daughters Diane and Sharon.
In 1932, Walt won the first of his Studio's Academy Awards for his first color cartoon called Flowers and Trees.
On the 18th of November 1932, Disney received a special Academy Award for the creation of "Mickey Mouse."  You can read about Mickey Mouse here.
In 1937, he did The Old Mill, which was the first short film using a multi-plane camera technique.
On the 21st of December 1937, Snow White and the Seven Dwarfs was released.  It was the first full-length animated musical feature, and it premiered at the Carthay Theater in Los Angeles.  The film cost $1,499,000 to produce and is still considered one of the great feats of the motion picture industry.
Over the next five years, more films came out, including Pinocchio, Dumbo, Bambi and Fantasia.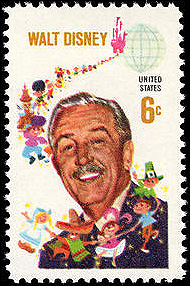 In 1955, Walt Disney opened his first dream amusement park, Disneyland. He also became a television pioneer around that time and was one of the first to present full-color programs with his Wonderful World of Color in 1961.
Walt Disney was a chain smoker his entire adult life, and on the 15th of December 1966, he died of lung cancer complications.
The final productions in which Disney played an active role were the Jungle book, The Happiest Millionaire, and Winnie the Pooh and the Blustery day, which was released in 1968. Walt Disney's last words to his team at the office were "keep up the good work boys."
Walt Disney is the legendary folk hero of the 20th century. His worldwide popularity was based upon the ideals which his name represents: imagination, optimism, creation, and self-made success. He brought us closer to the future and there is no doubt that Walt Disney, the man was an incredible brain.