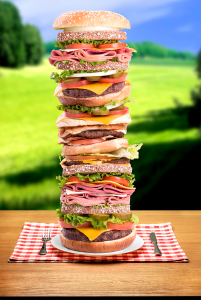 The reason I want to go to Orlando Florida Disney World is that it seems impossibly magical and an experience of a lifetime. Surely it is something that everyone should have on their bucket list.
Although I haven't been there yet, it is definitely on my bucket list. In fact, I have set my goal for July 2021. I will keep you posted on how this is going.
Orlando Florida Disney World is bound to bring out the inner child in everybody and here are some fun facts for you, and some of the main reasons that I would love to go for a visit to Orlando Florida Disney World.
In Which County Is Orlando Florida Disney World?
Orlando Florida Disney World is in two different county's. It spreads over parts of Orange County and Osceola County.  The money-making parts are in Orange County, as there are many restrictions for money-making ventures in Osceola County.  The official address of Orlando Florida Disney World is in Lake Buena Vista, Florida.
How Big is Disney World?
Disney World is about 47 square miles, which believe it or not is twice the size of the Island of Manhattan.  Orlando Florida Disney World is the biggest Disney Park in the world.  The land includes wildlife areas, wetlands, spill off areas and specific environmental protection areas.
What Theme Parks' Are Available?
Disney World is a conglomeration of wonderful theme parks for every age and taste.  These are just some of them:
Magic Kingdom Park – A firm Favorite with the kids.
Typhoon Lagoon Water Park
Disney Springs
ESPN Wide World of Sports Complex
Disney's Boardwalk
Blizzard Beach Water Park
Hollywood Studios
Who could possibly get bored in an amazing place like this?
How Much Is Disney World Worth?
Orlando Florida Disney World is worth roughly 143 Billion Dollars, making it the most expensive piece of land in Florida.
In 2014, Forbes ranked Disney as being among the world's top 20 most valuable brands.
The company makes much of its money from broadcasting and cable ventures as well as from its successful theme parks and resorts.
What Is Free To Do At Disney World?
Everything costs lots of money at Disney World and the trip won't come cheap either.
There are however two parks you won't pay to get into.  The one is The Boardwalk and the other is Downtown Disney.
The best option is to seek out discount vouchers before you visit Disney World to help you to save and the other is actually staying at the resort in one of the hotels to gain free entry into the parks.
So When Am I Going?
As I stated above, I am planning my trip two years from now and am saving money towards this venture every month.  I am waiting until my daughter is a bit older, as I think she will be able to appreciate and do more as a teenager than as a 9-year-old.
She loves roller coasters, as do I, and nothing will be more disappointing to her than not to be allowed on one of them as she is not tall enough or old enough.
So bring it on Orlando Disney World!
If you have been to Disney World in Florida, please comment and tell me what the best part of the trip was for you.
To see how you can save money in Disney World, Click Here.