One of the must-sees, when you visit Orlando, is the Animal Kingdom in Disney World. Here is a video walkthrough for you to watch.
So What To Do At The Animal Kingdom In Disney World…..
The Maharaja Jungle Trek
The Maharaja Jungle Trek is a great place to cool off and unwind.
It is a lovely winding walk through an Asian Jungle and there are several places to stop and take a breather with lots of shade.
You will see many different animals that are found in Asia, including bats, tigers, gibbons and a multitude of different bird species. It is like going through a clean and well put together Zoo.
Even plant life resembles what you would find in an Asian Jungle.
The Festival of the Lion King
Located in the Africa section of the Animal Kingdom in Disney World, this show brings to life all the different elements of the movie.
The guests are seated in a circle around the stage. Performers then enter from different parts of the tent, even walking right by guests. This show has something for everyone; singing, dancing, acrobatics, comedy, and romance. If your children can watch the movie they can handle this show.
This show is so popular that there is always a queue. I would recommend taking the fast pass if you don't want to have to wait in a long line.
The Kilimanjaro Safari
This is one of the best and the largest ride on the Disney property.
Like everything else that Disney does this ride has a story with it. Guests are loaded onto real trucks that have been designed to look like a safari jeep. They are then taken on a tour of different parts of Africa: the jungle, the Nile, and the Savannah. This ride is like a real African safari ride, only this time you are guaranteed to see animals. No two trips are ever the same, or so they say.
I recommend riding this ride first thing in the morning as this is when the animals are most active, and if you have the time, do it again.
There have been a lot of changes to this ride and it will soon have a special night version that will feature nocturnal animals of Africa.
Did you know you can get the unofficial history of the Animal Kingdom in book form or kindle by clicking on the picture on the right?
The Kali River Rapids
This ride is perfect for the hot summer months. It is a traditional family raft ride. The big difference is this ride has a reason behind it. The ride starts off deep in the Kali rainforest in calm waters and then gets rougher as the ride continues through the rainforest.
The ride leads guests to an illegal logging site in the middle of the rainforest, and that is a wake-up call to man's negative impact on nature.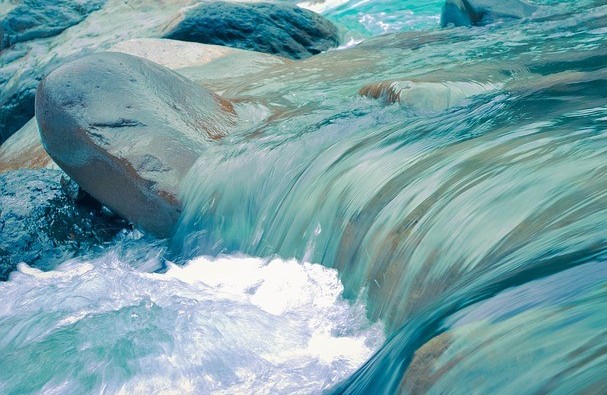 Because there are drops and turns every so often, it is common to see guests coming off the raft soaked to the bone.so if you yourself are not a fan of getting wet on rides I suggest either wearing a raincoat or staying on dry ground.
The Musical Finding Nemo
This show is exactly the same as the movie, but with puppets and set to music.
This Finding Nemo show is not for everyone unless you love musicals. Younger children may be frightened by the loud noises and dark places and because there are only about five shows a day the waiting times are rather long.
Expedition Everest
This is a roller coaster with a twist. Much like many of Disney's other coasters, this one takes place in a mountain. Guests board an old train that looks as if it has seen better days. Once the ride starts you will notice that something is off. Signs of the yeti are everywhere. While you wait in line you are bombarded with evidence of privies yeti attacks.
What is really unique is that this ride doesn't just go forward and backward. At the very top of the mountain, the train suddenly stops, and things don't look good. Then just in time your train breaks free and rolls back down the tracks, in the opposite direction.
I've heard this ride is fantastic, but a little bumpy.
Flights of Wonder
I will start by saying this show isn't for everyone, but if you aren't afraid of birds or love birds then you should enjoy this.
The show focuses on the amazing skills associated with different birds.
Different types of birds fly freely over guests' heads. The birds will even land on a few chosen participants before returning to the stage. This is where guests have the opportunity to view many large species of birds, and birds of prey. This show is beautiful, surprisingly comic, and educational.
Flight of Passage
This ride is like nothing you have ever experienced before. It is so much more than a simulation ride. You really feel like you are riding on the back of a banshee. It is quite intense and scary, as well as being very different.
It may not be appropriate for all riders, so make sure that you read the warning signs or talk to a cast member to determine if your child, or any member of your group, should ride.
Pandora
With Pandora, you will feel like you are visiting a foreign world. There is a mixture of fake plants and tropical plants native to various places on earth, but they look out of this world on their own. At night Pandora comes alive with color.
There are rides and lots of cues, but you can just take it all in. Pandora has its own smell and floating mountains, in fact, it is really beautiful to behold. There is enough to keep you entertained here for a few hours.
Looking at all the wonderful delights awaiting me at the Animal Kingdom in Disney World, I can hardly wait to go on my trip.