Here is a great video I found online that gives us something to look forward to for our visit to Disney World. So what is happening at Disney World in 2020?
Disney World is never finished — it is an ever-changing destination.
Yes, there are throwback classics such as It's a Small World, Jungle Cruise, and Pirates of the Caribbean, just as Walt himself imagined them when the gates first opened in 1971.
But remember, Disney World is not a museum, rather it keeps up with the times, evolving with the latest trends and technological advances with the addition of new rides, entire themed lands, resorts, and restaurants.
New happenings at Disney World in 2020 include new rides, new restaurants, a resort hotel, and a transformation of Epcot. This will be the largest Disney Park transformation in its history.
While Disney World's 50th anniversary in 2021 will certainly mark an unusually momentous year for the park, but let's look at all the new things happening to Disney World in 2020.
Mickey And Minnies Runaway Railway
This ride will be housed in the Chinese Theatre. You'll start out by watching a new Mickey and Minnie cartoon short and then board the train to become a part of the cartoon.
Remy's Ratatouille Adventure
This will become part of the France section of Epcot Center.
Expect to "shrink" down to the size of the rat as you scurry around Chef Gusteau's kitchen. This will be a trackless ride and will make the venue more kiddie friendly.
Riviera Resort
The Riviera Resort is the first all-new, stand-alone Disney resort property to open in seven years, making this expansion a pretty big deal. The hotel has 300 rooms and the guests will have easy access to Epcot Center and Hollywood Studios.
Beauty And The Beast Sing Along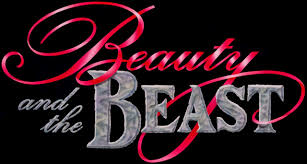 The France pavilion in the World Showcase will open a new Beauty and the Beast singalong. Angela Lansbury, the original Mrs. Potts in the film narrates the show and the cartoon is a twist on the original movie with sing along songs that everyone knows.
There are also three other films coming to Epcot.
First, there's a new Circle-Vision 360 that will show in the Canada pavilion. "Canada Far and Wide" will premiere with new scenes, a new musical score by Canadian composer Andrew Lockington and new narration by award-winning actors Catherine O'Hara and Eugene Levy.
Wondrous China and Awesome Planet are the other two new movies at Epcot.
Space 220 Restaurant At Epcot
Head toward Mission Space in Epcot if you want to dine 220 miles above earth. If you are not keen on space food, the awesome wine can be enjoyed by all.
Toy Story Land Round-Up Rodeo BBQ
Also coming to Disney World in 2020 located close to the giant Woody who welcomes guests to Toy Story Land, is a new table-service restaurant surrounded by larger-than-life toys, just like in the rest of Toy Story Land. This will be rodeo dining at its best.
So as you can see this is just a taste of new magic coming to Disney World in 2020. Please comment below once you have experienced any of these new attractions.