Have you ever considered a Disney Cruise Ship Holiday? This is a fun holiday for the entire family, as you will discover that there is a load of activities that will suit each member of your family.
What Is A Disney Cruise Ship Holiday All About?
Disney Cruise Line is a cruise line operation that is a subsidiary of The Walt Disney Company.
The company was incorporated in 1996 as Magical Cruise Company Limited, through the first vessel, Disney Magic, and is domiciled in London, England, with their operational headquarters located in Celebration, Florida.
The Disney Cruise Lines are the very first in the industry to build a ship from the keel up solely for family home entertainment. These fabulous  cruise liners have the objective of accommodating both adults and kids.
Disney has four ships namely:
Disney Wonder
Disney Magic
Disney Dream
Disney Fantasy
Disney Wonder
Imagine a place where families can reconnect, adults can recharge and kids can immerse themselves in fantastical worlds only Disney could create.
Disney Wonder is renowned for its classic design, modern innovation, and timeless whimsy.
It has 11 decks overflowing with restaurants, pools, recreation, and more—ready to transport you to exotic locales waiting to be explored.
Disney Magic
Disney Magic was created with the entire family in mind.
It combines classic nostalgia and modern amenities with Disney's signature service.
Step aboard for spacious staterooms that ensure everyone's comfort.
Get lost in original Broadway-quality entertainment. Indulge in first-rate dining. From bow to stern, set sail for unforgettable storytelling that only Disney could bring to life.
Disney Dream
Let your imagination set sail in Disney Dream.
Be front-and-center at original Broadway-caliber live shows, dine on artfully prepared meals in wondrously themed restaurants, and make a splash on the AquaDuck.
Combining classic beauty and modern luxury with legendary Disney storytelling, the award-winning Disney Dream invites you to embark on an unforgettable voyage where dreams really do come true.
Disney Fantasy
Chart a course for adventure and wonder, where elegance and sophistication mingle with storytelling and whimsy on the Disney Fantasy.
Sister ship to the Disney Dream, the Disney Fantasy is a masterpiece of design and engineering boasting Art Nouveau allure alongside modern technological advancements.
Set sail for exotic destinations aboard this 130,000-ton marvel while enjoying Disney magic at sea
What Does A Disney Cruise Ship Holiday Cost?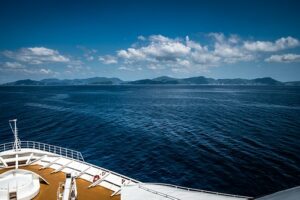 For a family of four, a six-night cruise from Port Canaveral sailing to Mexico and Castaway Cay will cost around $8,000 for an interior room. The price per person, per night, including food, activities, and other amenities will be around $3250.00 at the time of writing this post.
Generally speaking, the least expensive time to take a Disney cruise is in mid-to-late January, early February, or early May. Some weeks in March and April also have lower-than-average prices. Later in the year, September, early November and early December are good options.
The entertainment is what makes a Disney Cruise Ship holiday worth its price. Once onboard you can enjoy free first-run movies from Disney and its partners which include Pixar, Touchstone, Lucasfilm, and Marvel.
Disney Cruise Ships have entertainment for all ages and even programs solely for kids. Younger kids will be kept busy with art, storytelling, and more while older kids have video games, parties, and more.
All of these cruise liners have the majority of the services and amenities found in other cruise lines except that they have no casinos. The holidays are created to be friendly for the entire household.
The ships look similar in their styles, however, they have a few distinctions in entertainment locations and dining establishments.
The food in Disney Cruise Lines, just like other cruise liners, is outstanding. They have menus ranging from official to casual dining.
There are also:
I

ce cream stations– Adults and kids alike can get a scoop of ice cream any time of the day.

Casual Buffets– This is perfect for the family that would want to have fast meals in between activities.
Like a complete resort, kids can get food and beverages all day for free. Sodas are not included, but Kids can have their occasional soda if you purchase a soda plan.
All the cruises depart from Port Canaveral, Florida in the Disney's Art Deco terminal. They have various plans that offer a stay at Walt Disney World Resort before and after the cruise.
So Why Go On a Disney Cruise Ship?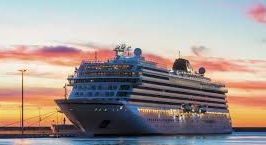 There are a lot of reasons why to take your family on a cruise with the Disney Cruise Lines. Here are just a few of them:
They can have fun with their preferred Disney cartoon character.
Fantastic kids programs with an area specially designated for kids and teens.
There is a variety of home entertainment every single night.
The versatility of the package can combine amusement park plans and Disney cruises.
You can even watch a movie while sitting in the pool.

Oceaneer Club– This activity is for kids aged 3-7 years of age. They can dress up as a pirate or a brave captain and play with animation characters of Disney that will visit.

Teens-only Getaway– This space has many activities that teens will delight in. It has a lounge area, internet connection, DVD's, games, and more. Teens can likewise take up special programs like photography or videography.

Castaway Cay– Teens can go on an experience with biking, kayaking, and snorkeling. You must register quickly for this activity for it fills up quickly.

The theaters can accommodate over 900 people.
They have pools for grownups, and even a special swimming pool for kids. Your kids will be amazed at what they will find on every corner of the Disney Cruise ships.
A Disney Cruise Ship Holiday is certain to be a magical adventure for the whole family.