Aladdin and Jasmine are two very popular Disney characters thanks to the Aladdin Movie from 1992. The colorful costumes the characters wore make very popular choices for dress up parties and concerts. Let's look at some Disney Aladdin and Jasmine costumes that you can use for your next dress up event.
This post may contain affiliate links, which means that I will get a commission if you decide to purchase anything off of this page.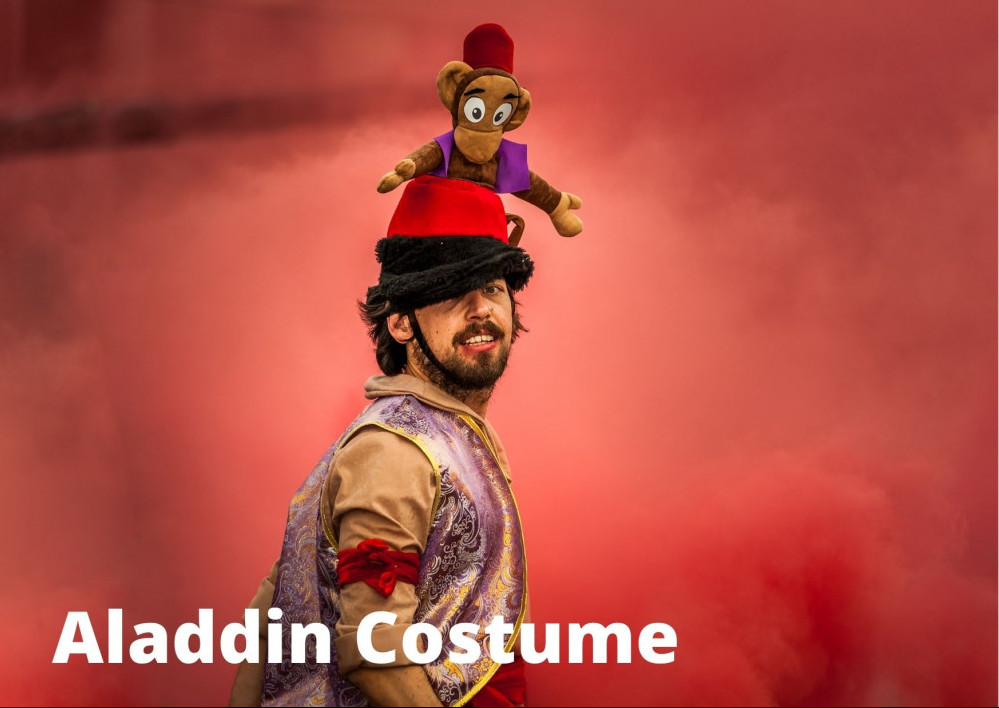 Disney Aladdin And Jasmine Costumes
Here is a wonderful assortment of Disney Aladdin and Jasmine costumes that you can order from the comfort of your own home simply by clicking on the picture of your favorite.
Aladdin Costumes
The men's Aladdin's costume  on the right has a pull on closure. The purple vest and beighe undershirt is attached. The Arabian pants are very flowy and comfortable. The red hat has two duck clips inside to keep it on. The sash is included.
The street rat costume on the left is perfect for Halloween and the materials used are really great quality. The lamp unfortunately does not come with the costume. I would advise to buy a bigger size than the chart recommends as it is a small make, and the costume looks better in a lose fit.
This one on the right below is more of a genie costume and is great for the younger boys.
This Aladdin costume on the left is a little cheaper than the others and is made out of 100 % polyester.
This is an 100 % polyester Aladdin costume with a difference on the right. Still recognizable as Aladdin though.
Jasmine Costumes
These two pretty Jasmine costumes are for the younger generation.
And now for the ladies…..
So as you can see, there is something for everyone. And even though all these costumes are so different, they are all recognizable as the character you are trying to portrait.
Here is a DIY Jasmine costume if you are feeling more adventurous.
Happy Dressing Up!