If you are looking for information on Disney Epcot Theme Park and things to do at Epcot, you have come to the right place.
Epcot was the second theme park to be built at Disney World, and I was amazed to find out online how many things there are to do at Epcot. Contrary to belief it's not only for the adults. The kids can have a ball here too.
Most of the attractions at Epcot are open from 9 am to 9 pm with some of them closing at 7 pm.
I would advise you to look at the list below on things to do at Epcot and then plan your day around the things you want to see. Some of the items will need to be booked for in advance, so check at the Disney World Website so that you are not disappointed on the day.
Things also tend to keep changing and upgrading, so check the latest itinerary before deciding what you are going to do at Epcot.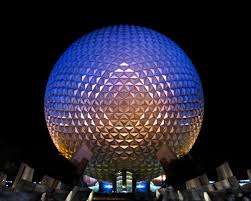 Things To Do At Epcot
Epcot one of the parks at Disney World, but it is worthwhile to schedule a visit here for a day or two.
At Epcot, you can explore exciting attractions, see award-winning fireworks, walkthrough enchanting international pavilions and take part in seasonal special events.
Disney Epcot Theme Park celebrates the huma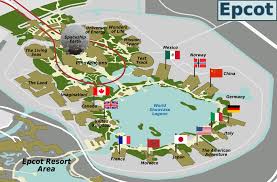 n spirit and showcases it into two distinct realms:
Future World and
Worldwide Showcase
Here is a brief outline of all the wonderful things to do at Epcot.
Future World
Future World features technological innovations, both past, and present. Here is a brief breakdown of what you can see there.
Advanced Training Lab
This is a great place to visit for all space enthusiasts, and you can decompress in an array of space-themed activities, including wormholes for the kiddies to crawl into.
Innoventions
Experience being blown away by gale-force winds. Open your mind to fresh ideas involving green living. Learn how you can help transform the world into a healthier happier place.
The Circle of Life
This is a 20-minute widescreen presentation on conservation, using Disney Characters from the Lion King as presenters.  Laugh, cry, and learn about important environmental facts.
Journey Into Imagination with Figment
Let Figment the purple dragon guide you through the imagination of Dr. Channings Sensory Labs.
Disney and Pixar Short Film Festival
Learn about the innovation and imagination that goes into making animated films.  This all takes place in the Magic Eye Theater where you can literally see your favorite animated characters come to life, with dazzling effects.
Coral Reefs – Disney Animals
Dive into the Caribbean without even getting wet and explore underwater life. Learn about helping to save the reefs and animals below the water.
The What-If Labs
This is an interactive play area that encourages the little ones to explore, create music, and experience being a conductor of an orchestra.
Ellen's Energy Adventure
Ellen DeGeneres's subconscious takes you on a choice of two 45 minute interactive romps through time. Romp with the Dinosaurs as you go back through time or become a contestant on the Final Jeopardy Showdown.
Mission: Space
Fulfill your fantasy of being an astronaut as you slingshot around the moon. Feel the G-Force as you enter the atmosphere.
Project Tomorrow
Here you can do some time travel into the future, where a world of wonders awaits.
Test Track
This is about vehicle design for car lovers. Buckle up in a virtual vehicle that you can test. Design your own vehicle and get rated.
Soarin
Take flight as you soar above breathtaking California.
Pirate and Princess Adventures
This is a new realm of entertainment for the little ones. Meet up with many different Disney Pirates and Princesses.
Sea Base
Here you can explore the wonders of the sea. Discover turtles, angelfish, and dolphins while you learn and play. Go on an underwater adventure with Nemo and Friends. Certified scuba divers can swim with over 6 000 sea creatures.
Turtle Talk with Crush
Have a 15-minute conversation through the glass window with Crush the Turtle about anything and everything.
The Seas with Nemo and Friends
Learn some sea life lessons while you frolic with Nemo and his friends.
Sea Turtles and Sharks
See and swim with six different species of shark. Experience the wonder of the 250-pound sea turtle.
Spaceship Earth
Explore history from the stone age to the computer age. Challenging games and interactive displays for children from 0 to 100. There is a lot more to Spaceship Earth than meets the eye.
Worldwide Showcase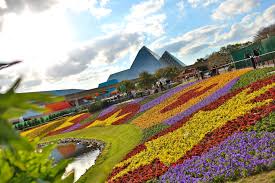 This realm shares with guests the culture and cuisine of 11 countries namely Morocco, France, Canada, Mexico, Norway, China, Germany, Italy, the United States, Japan, and the United Kingdom.
American Adventure
This is a thirty-minute long stage show staging America's past and future.
Reflections of China
Go behind the great wall and experience the wonders of ancient and modern China.
Stave Church Gallery
The beauty and culture of Norway, inspired by the makers of the movie Frozen.
We The People
Be guest of Benjamin Franklin and Mark Twain on top of the Statue of Liberty's torch and watch America's history unfold.
A Truly Epic Adventure
This Epcot adventure took Disney Imagineers 5 years to complete and this theater accommodates up to 1 024 guests. Here you can watch America's history appear and disappear seamlessly, with the use of computer-controlled devices underneath the stage.
American Heritage Gallery
Take a journey through time at an art exhibit that represents 400 years of African-American achievement.
Bijutsu-kan Gallery
Here you can explore Japan's 'cute culture' with a colorful array of everything Japan has to offer, both past and present.
Phineus and Ferb Adventure
Help to solve clues to thwart some of Dr. Doofenshmirtz's most daringly evil plots. Learn how to use the interactive evil-detection device.
Kidcot Fun Stops
A Place to keep your little ones entertained.
Gallery of Art and History
The ultimate experience of Morocco.
Gran Fiesta Tour Starring the Three Caballeros
Take a gentle boat ride through the Mexican Pavilion and see if you can find Donald Duck.
House of the Whispering Willows
Experience an awe-inspiring exhibition with replicas of the clay cavalry created to protect China's first emperor in the afterlife. Some of the warriors are over six feet tall.
Impressions de France
Fall in love with France with this 18-minute film showcasing the country where fairy tales were born.
Living with the Land
Get a glimpse into the future of food production. Multimedia displays of rain forests and agricultural land, bringing them to life.
O Canada
Take a virtual trip with Martin Short around Canada.
Leave a Legacy
Have your face etched with other guests who have visited Epcot on the steel tiles.
Mexico Folk Art Gallery
Magical wood carvings made the Mexican way.
Rides As Things To Do At Epcot
If you love riding on things, then these are some of the most popular rides when it comes to things to do at Epcot.
Soarin' Around The World
While you can walk around the World Showcase in Epcot, in Soarin' you are invited to fly over the world. This ride located in the Land Pavillion.
Luckily the queue is indoors so if you weren't able to get a Fastpass at least the wait is air-conditioned.
In this ride, you sit in a seat that swings slightly. There are three "gliders" each with three rows. The middle glider is best and I believe that the front row is the best place to be.
Once you are buckled in, you are lifted off the ground and there is a screen in front you. You travel around the world and see several amazing sights like the Great Wall of China and the Eiffel Tower. Several of the scenes even have the matching scents that fill the air.
Test Track
If you are an adrenaline junkie looking for a fast ride, Test Track has you covered!
While you are waiting to go on the ride you get to design your dream car on the computer and see some really cool displays.
Be sure to get a Fastpass for this ride, if you don't there is a single rider option that usually has much smaller wait times.
Spaceship Earth
This ride is not as adrenaline-filled as Test Track but is very interesting none the less.
You get taken inside Spaceship Earth and you can see the progress of technology which starts with the invention of the written language.
This ride is going to get a makeover shortly, so will be closed for two years, as the technology has come on very fast during the last few years.
Frozen Ever After Ride
This ride is in Norway in the World showcase.
The best time to do this one is early in the morning before the rest of the World showcase opens, then you avoid standing for a long time in the queue.
Nevertheless, the queue is cute because you walk through Oaken's trading post if you are in the standby line. The beautiful scenery in the ride makes it worthwhile, but the music is what makes it fun!
Gran Fiesta Tour
The Gran Fiesta Tour is located inside the Mexican Pavillion.
It is a boat ride where you follow the Three Caballeros as they take you through Mexico showing off the beauty of the land and the people.