The Tangled Disney Movie is one of my favorite Disney movies of all time. I watched this one as an adult and I fell in love with Maximus the horse. Tangled is full of humor, song, and dance, and both adults and kids will enjoy this one.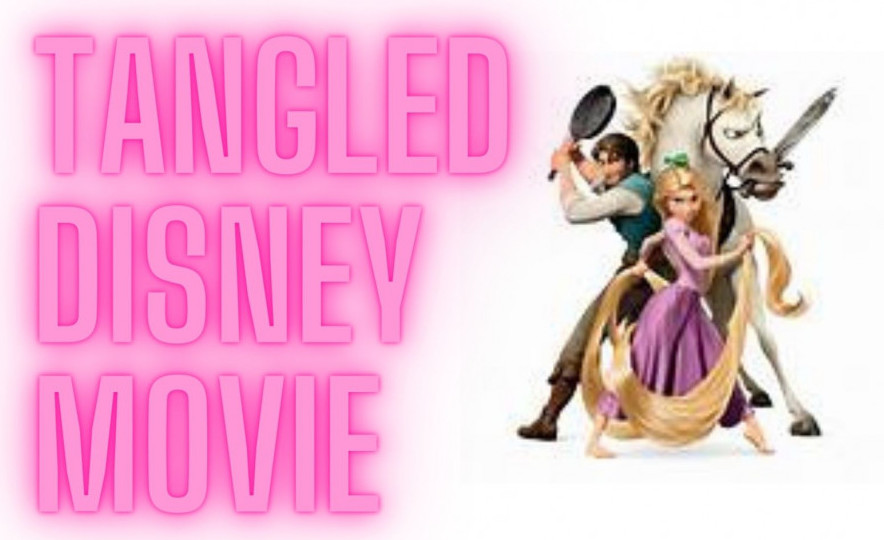 The Tangled Disney Movie is a 3D computer-animated musical which was done in 2010. It is also an adventure, fantasy and comedy and it was produced by Walt Disney Animation Studios and released by Walt Disney Pictures. It premiered at the El Capitan Theater in Los Angeles on the 14th of November 2010 and went into general release from the 24th of November.
The movie is loosely based on the German Fairy Tail Rapunzel that was written by the Brothers Grimm.
The Tangled Disney Movie is the 50th Disney Animated Feature Film.
Byron Howard and Nathan Greno directed the film and Roy Conli produced it. The screenplay was written by Dan Fogelman. The musical score was written by composer Alan Menken and Glenn Slater.
The main voices in the film are Mandy Moore, Zachary Levi and Donna Murphy.
The story is about Rapunzel, who is a lost young princess with long blonde hair that is magical. She longs to leave her secluded tower against the wishes of her foster mother, and she eventually accepts the help of an intruder to take her into the world which is brand new to her.
Tangled spent six years in production at a cost of about $260 million, which makes it the most expensive animated film ever made, and one of the most expensive films of all time. However, the film earned $592 million in worldwide box office revenue making it the eight highest grossing film of 2010. It was praised by critics and was nominated for a number of awards including the best original song at the 83rd Academy Awards.
Tangled Ever After, which was a short follow up film was released in 2012 and a television series premiered in 2017.
Things You Didn't Know About The Tangled Disney Movie
Here are some interesting facts that you probably didn't know about Tangled:
Tangled was first announced as Rapunzel Unbraided as a computer animated feature scheduled for a 2007 release.
Mandy Moore who did the voice of Rapunzel had since young always wanted to be a Disney Princess.
Rapunzel is crowned with 70 feet of golden magical hair.
Mandy Moore said that Rapunzel was a relatable character and called her a "Renaissance, Bohemian" woman.
When recording action scenes, the voice actors had to jog a little in place in order to make their voices sound realistic.
After watching the finished film, Moore was disappointed because she felt that her voice sounded "shrill", while Levi thought that his performance sounded "incredibly nasally."
Menken said he attempted to blend medieval music with 1960s folk rock to create the new songs for the Tangled Disney Movie.
With over 3,800 tickets sold on its opening day, it set a record for films showing in a single theater.
Tangled had a worldwide opening weekend of $86.1 million.
In order to market the film to both sexes and additional age groups, Disney changed the film's name from Rapunzel to Tangled while also emphasizing Flynn Rider, the film's prominent male character, showing that his story is just as important as Rapunzel's.
An abridged stage adaptation titled Tangled: The Musical premiered on board the Disney Magic of the Disney Cruise Line in November 2015, featuring three new songs written by Alan Menken and Glenn Slater.
Tangled was the highest grossing DVD in 2011.
All the voice actors had to record their dialogue separately from one another to avoid bleeding into each other's tracks. Thus, most of them never even met each other in real life. Mandy Moore later recalled that during recording, she had only met Zachary Levi once when they recorded "I See the Light." She never met Donna Murphy.
The soundtrack peaked at number 44 on the Billboard 200, number 7 on the Soundtrack chart, and number 3 on the Kid Albums chart.
There was originally a love song called "You Are My Forever" that Mother Gothel sang to Rapunzel in a motherly way, but was reprised later in the film by Flynn Rider in a romantic way. This idea was apparently replaced with the two songs "Mother Knows Best" and "I See the Light."
Take a look at the official trailer.
"While far from Disney's greatest film, Tangled is a visually stunning, and thoroughly entertaining addition to the Disney studio's classic animated canon."