If you plan to take a Disney Cruise, then you will need to find the best Disney Cruise Travel agent that you possibly can. A professional Disney Cruise travel agent will be able to give you assistance and guidance when it comes to all the aspects of planning your holiday.
Because a Disney Cruise is one of the most popular vacation holidays to take at the moment, there are so many travel agencies around the world that are now offering to book clients on a Disney Cruise vacation.
Disney travel agents match the deals that Disney offers through their own websites. Disney travel agents get their clients the lowest possible rates. If a better discount comes along after a trip is already booked, then they will go back into the system and apply the new discount to the trip in order to take advantage of the new lower rate. Cruise.com is one example.
In addition, you can look for affiliations with the National Association of Cruise Oriented Agencies (NACOA), Better Business Bureau (BBB), American Society of Travel Agents (ASTA) or even AAA. Question the agents on cruising trends or up-and-coming destinations, and ask them to explain the differences between the cruise lines.
Here are some guidelines to help you decide which Disney Cruise travel agent will best suit your needs.
How To Find The Best Disney Cruise Travel Agent
Tip Number 1:
Find travel agencies that are known as Disney specialists. Such agencies specialise in advising and booking for Disney travel exclusively. Not all agencies can do bookings for Disney Cruise vacations effectively, accurately and appropriately. Do not risk your money and your time. Disney specialist travel agencies are those that have completed certificates from the online certification program – College of Disney Knowledge.
Tip Number 2:
Because any travel agency could easily secure a Disney specialist certificate within hours online, it is often not advisable to rely on the Disney specialist certification alone. It would be much better if the travel agency was exclusively focused on Disney travel and cruise packages. Such agencies would truly be of great help when booking and deciding on your Disney cruise schedule.
Tip Number 3:
Note that specialisation in Disney cruise vacations bookings does not entail additional premium charges. If the travel agency charges you for this, find another agent.
Tip Number 4:
The Disney Cruise travel agency should be knowledgeable in providing accurate and reliable data, including locations, schedules, pricing and packages. Such agencies should be able to find the best Disney Cruise travel deals available for you and your family.
Tip Number 5:
Make sure that the Disney Travel agent you choose is a Disney accredited travel agency that offers and provides good customer service. Disney is all about fun and excitement. If your travel agents are hard to deal with, they are just ruining the whole Disney experience for you. Find another travel agent.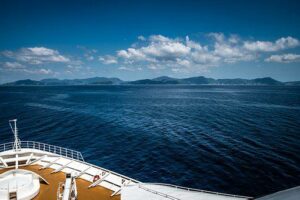 Note well the following points:
Reliable Disney Cruise travel agencies will not promise you what they cannot actually deliver.
The Best Disney Cruise Travel Agent will be realistic and will help you to facilitate the long-term planning of such a vacation.
Good travel agents will not book you a few days before the scheduled trip. They will be honest with you and readily admit their limitations to you.
Remember to plan all your activities well in advance. Even the best travel agents would not be able to help you if you only go to them a couple of days before your planned trip.
Good luck on planning your Disney Cruise vacation. Booking with the best travel agency would certainly make your vacation getaway more hassle-free, exciting, and memorable.