Because I am busy working hard at saving towards my Disney World trip, I hope the best time of year to go to Disney World is the period between November and Mid January, as that is when I get long leave as the schools in South Africa shut down for about six weeks.
The Best Time Of Year To Go To Disney World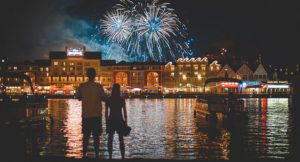 On doing a bit of research online, this is what I found for this year (2018), but I guess it doesn't vary too much from year to year.
It seems the best time of year to go to Disney World in 2018 is as follows:
Jan. 8-12, Jan. 17-25.
Jan. 29-Feb. 15, Feb. 26-March 1.
The second half of August.
Most days in September.
Most weekdays in October.
Weekdays in November (minus the week of Thanksgiving)
Weekdays in December (minus the week of Christmas and New Year's Eve)
On doing further research I see that the best time of the year to go to Disney World every year is as follows:
Mid-November through mid-December (except the week of Thanksgiving).
The second week of January through mid-February. …
First three weeks of May. …
Late August and the entire month of September (even Labor Day weekend).
The busiest times of the year at Disney World are during the holiday periods, not surprisingly, school breaks, most of the summer vacation, and weekends year-round.
The least-crowded times to visit Disney World are during January and early February (the height of winter) and just after school starts in early September through to mid-November.
If you want to see it all, and you are planning a Disney World Trip, it is suggested that you visit for a minimum of four days. There are four main theme parks, so that is a theme park a day.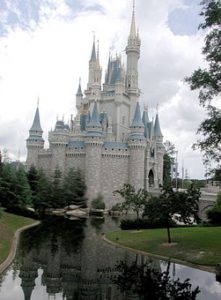 If you are not one for crowds, then you may take note of the busiest days in each theme park.
Magic Kingdom: Sundays at night; Thursday mornings.
Disney Studios: Mondays at night; Saturday mornings.
Animal Kingdom: Wednesdays at night; Sunday mornings.
Epcot: Fridays at night; Tuesday mornings.
If you want to visit Disney World on a holiday, then Thanks Giving, although busy, is not as busy as Christmas Day or Easter.
To find out how to get the best Disney World Discounts, click here.